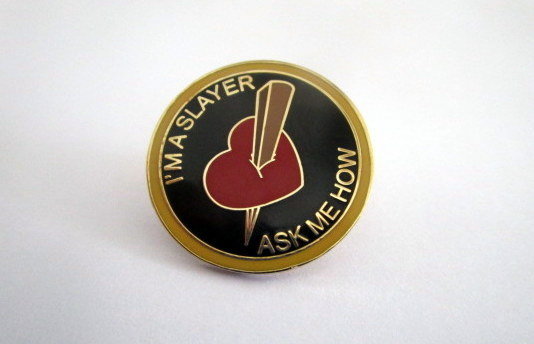 Buffy I'm a Slayer Ask Me How Pin
SKU 0004435
Product Details
*International customers, please note that this item can not ship for the International Envelope rate. You will need to select a package rate.
This listing is for one 1" I'm A Slayer Ask Me How enamel pin. Heart is red with a brown stake through it. Background is black with a yellow border. Metallic accents are a gold color.
Bulk pricing is available for 12 or more pins.
Save this product for later